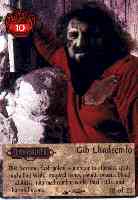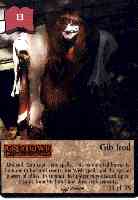 Bill and Dori's
Spellfire
Trading Post


News
4/20/99 There's a winner! A winner of the Forgotten Realms Chase set! Jay Weber (elric@gator.net) is the lucky fanboy. I thought that this would be a tough one, but within 24 hours of creating these puzzles, I had a dozen correct enteries. What gives?!? What will it take to stump you people?
Anyway, here are the answers:
1. Spirit of the Land
2. Fairy Madness
3. Bribery!
4. Mist Wolf
5. Berserk Fury
6. Darkwalker War
7. Horn of Blasting
8. High Horn
9. Ambassador Carrague
10. Mithral Hall
11. Azalin's Graveyard
12. Imbue with Spell Ability
13. Gabrielle Aderre
14. Blood Coin
15. Gabrielle Aderre
3/18/99 The winner of my last puzzle (on the old page) was Rusty Wakelin of New York City. He managed to fill in the entire puzzle from the obscure clues provided. Great job!
3/15/99 HUGE NEWS! Thanks to James W. Ward, I now have complete sets of Forgotten Realms Chase cards and sets of Powers Chase. The FR sets are $100.00 each (or I'd trade a set for a complete set of either Nightstalkers, Runes & Ruins, Artifacts, or Dungeons). Powers Chase are $25.00 each. Supplies are limited, act soon.
3/5/99 The Trading Post gets a face-lift! Due to new software and a better understanding of Microsoft FrontPage 98, our little web site has gotten a new look.
3/5/99 Maybe you've seen the last two issues of InQuest Gamer. If you have, you know that last issue contained my ranting letter condemning them for their stupid, childish, and unfair attitude towards Spellfire. Well, that was good, but this is better! The latest issue contains the results of their on-line poll. The question was "Which dead CCG would you like to see brought back?" The answer was Spellfire by a whopping 40%!!! The staff at InQuest still managed to make a sarcastic remark or two, but I think they've finally gotten the point. Spellfire is still the second most popular CCG of all time! And with things at WoTC going as they are, maybe we'll eventually take first!
Trading Post Policy
We want to give players of one of our favorite games a place to trade cards. By doing this, we hope to interest more gamers in this great game, and ensure that Spellfire® will have a long, long life, no matter what Wizards of the Coast decides to do with it.
How it Works:
We've listed all of the chase cards from all of the Spellfire Booster Packs (this includes hard-to-find cards, like the photo cards from 1st, 2nd, 3rd, and 4th editions, and the three GenCon chase cards). We've also graded the cards. Cards listed in regular Black ink are normal chase cards. If you want a normal chase, just send in one BLUE level chase card, and it's yours. Rare or powerful chase cards are listed in Blue Ink. To get one of these, you must trade one RED value card. Cards of extreme rarity and power are listed in Red Ink. It takes two RED cards to get a RED from the Trading Post.
We do list cash prices for chase cards. If you would rather, you can buy chase cards for their listed cash price.
What are you going to do with all those cards?
The obvious answer is make a big pile and roll about naked in it, but that's not all. We want to be able to give extra chase cards to anyone in the world who's planning to run a convention or tournament which features Spellfire. So by trading your unwanted or unneeded cards here, you help to promote the game by providing prizes to tournament, as well as circulating cards among your fellow players. We think this is a darned good way to keep our game alive and well in the years to come.
Rules
1. Check to see if we have the card you want in stock. The list is updated as often as I can, so it should be fairly accurate.
2. Pick out the cards that you intend to trade. If we have bunches of a given card, we may not want to take it, so you should try to find cards we need for your proposed trade.
Send a quick email message to me at MrSinanju@aol.com with the deal. I'll write back and confirm as quickly as I can.
3. If the deal is confirmed, send the cards to me via the U.S. Post Office. The address to send cards to is: Bill Olmesdahl 3104 Hillsdale dr. Urbandale, IA 50322 Please include a self-addressed, stamped envelope. I will send the cards out when I receive the ones from you.
4. When I get more than 10 of any card, all the extras will be given away as prizes at local conventions throughout the country. Anyone running a convention should contact me early and often about prizes.
You are visitor #
to the Trading Post
Click on the book to check out my Destroyer fan page.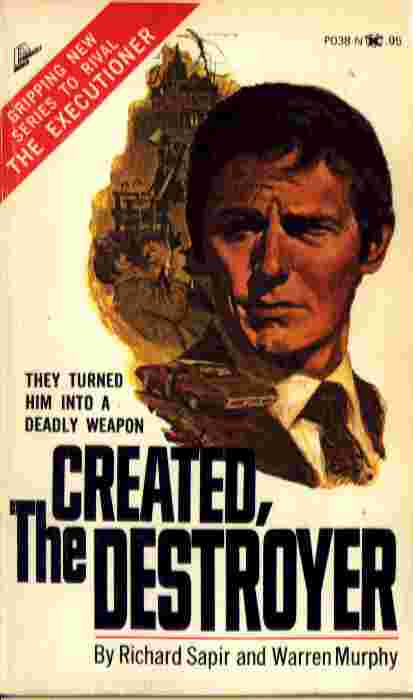 Spellfire, Dark Sun, Greyhawk, Birthright, Forgotten Realms, Dragonlance, and all people, places, and things from those worlds, along with TSR, Wizards of the Coast, the letter "E", and all current and former employees of TSR belong body and soul to the mighty corporate entity known as Wizards of the Coast, Inc. This pathetic little web page bows before the might of their all-consuming legal staff and prays that they never notice us.

Questions or problems regarding this website should be directed to MrSinanju@aol.com.
Copyright © 1998 by Stompco Enterprises. All rights reserved.